Rolls-Royce Silver Cloud II, 1960, LHD. 14127 km (readout). Finished in 2-tone Sand over Sable with a Beige leather interior. The Big News from Rolls-Royce in the early 1960's was the new 6230cc Aluminum Cylinder Block Overhead Valve V-8 Engine. Only slightly heavier than its 4887cc F-head 6-cylinder predecessor the new V-8 made Rolls-Royce's traditional "adequate" horsepower more than just adequate. Power was being diffused in the early 60's with accessories like power steering and air conditioning. The V-8 gave Rolls-Royce all it needed to meet ancillaries' needs and still leave most traffic in its stately wake. It was at this time the well known phrase 'at 60mph the loudest noise in a Rolls-Royce comes from the electric clock was born. The "Standard Steel Saloon" from the Crewe factory was elegant and appointed lavishly. This is a choice example of the Silver Cloud and is nicely Equipped with Automatic Transmission, Standard Power Steering, Power-Assisted Brakes, Power Window lifts, Fog lamps, AM-FM Sound System, Most of the original Large & Small Hand Tools, White Side Wall Tyres, Picnic Tables and much more. First delivered to Mr. Emanuel Dee in Liechtenstein on 29th of July 1960. After seven years (28 January 1967) this beautiful Silver Cloud was shipped to its new owners, Mr & Mrs Pascal in Maryland USA, to return to Europe in 1992 and received a Dutch license on 25th of March 1993. Owned since 9th of November 2002 by its current owner, who brought the car back in its current excellent state, including respray, upholstery, woodwork, chromework, exhaust, brakes, carburettors, suspension (including brand new gaiters) and maintenance performed to the highest standards. This very good driving and handling Silver Cloud II is for sale for € 87.500,- A very decent price, considering the flawless state this car is in. Before you know it buying, owning, driving, taking care of this Cloud will surely end up in an absolute love affair.
€ 79.500,-
Specifications
| | |
| --- | --- |
| model | |
| SerialNo | LSWC104 |
| RHD/LHD | Left Hand Drive |
| Mileage | 14127 km |
| Interior & Exterior | |
| Exterior Colour | 2-tone Sand over Sable |
| Interior Colour | Beige |
| | |
| --- | --- |
| extra | |
| Engine | V8 6.230 |
| Transmission | Automatic 4 speed |
| Airconditioning | No |
Available in our showroom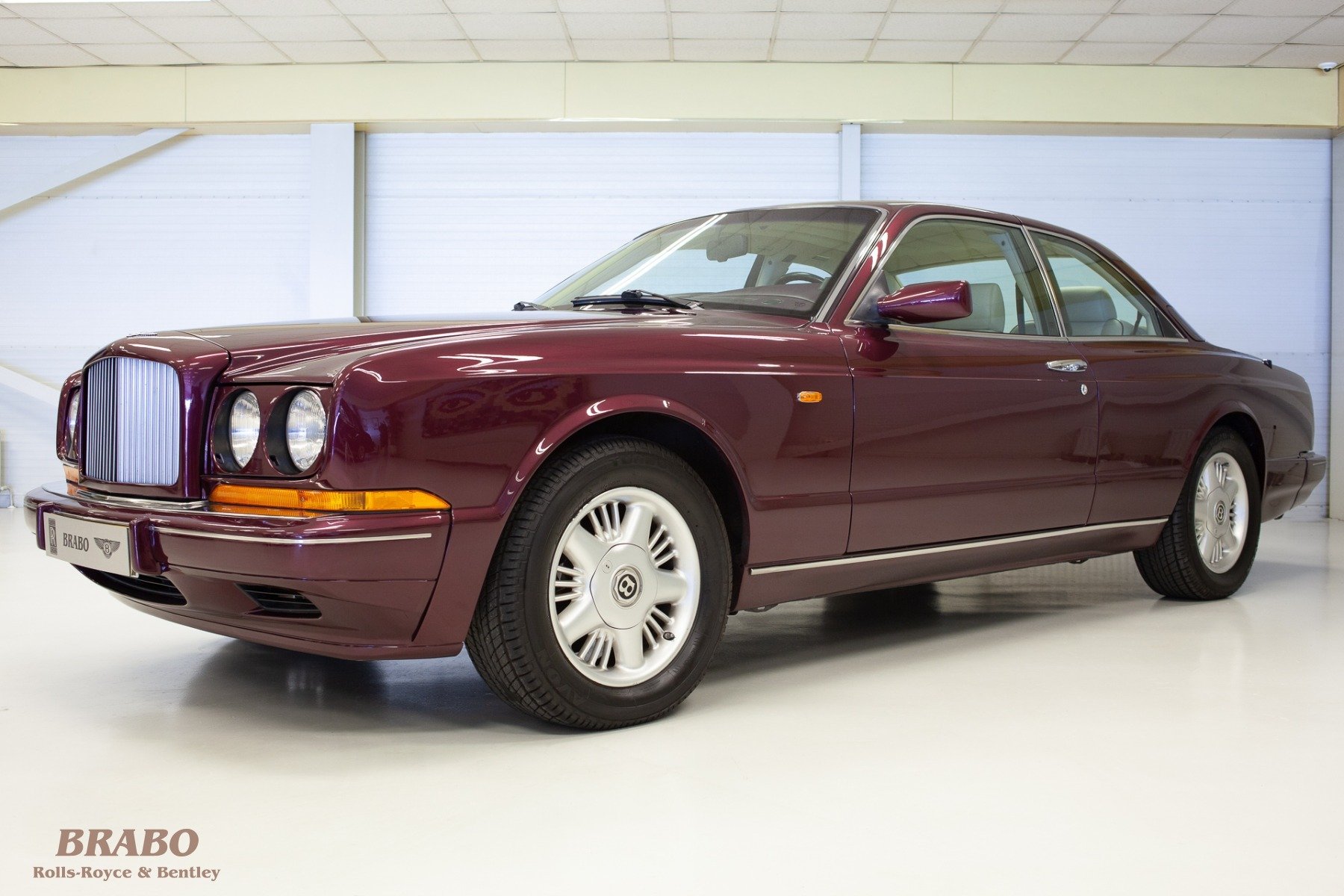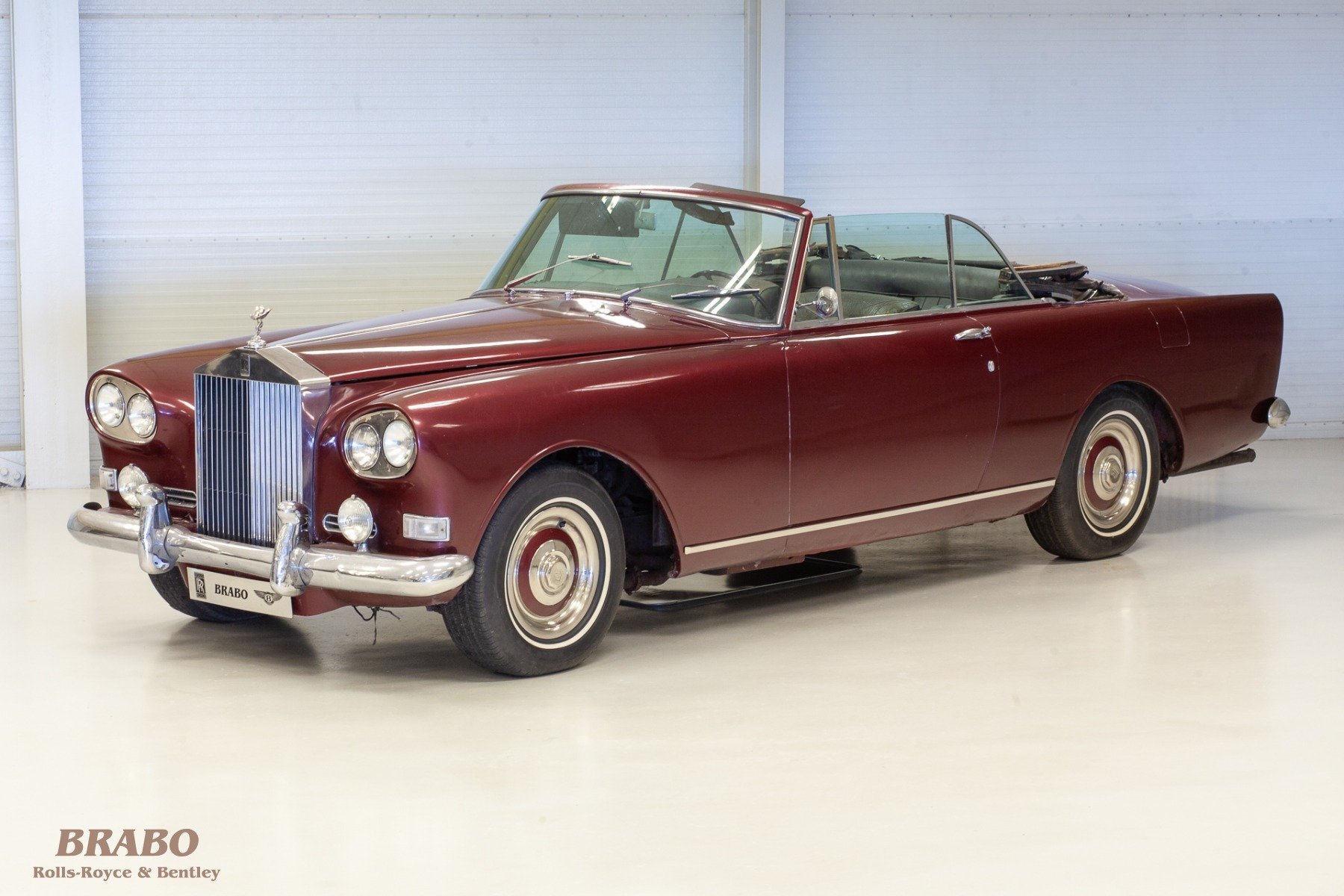 1964
Rolls-Royce Silver Cloud III MPW Drophead Coupé
Barnfind! Rolls-Royce Silver Cloud III MPW drophead coupé Chinese eye, 1964, LHD. Finished in Burgundy Red with a Black leather interior. Absolute original hard-to-find Left Hand Drive Rolls Royce Chinese eye...