Bentley S1, 1959, LHD. 24700 miles. Finished in Smoke Green over Velvet Green with a Spruce leather interior. Split bench front seat, allover in very good condition.
The Bentley S (and 'sister' Rolls-Royce Silver Cloud) were introduced to the public for the first time on 22 April 1955 at the Hinds Head Hotel in England. It was noted that the S1 would have a standard steel 4-door body, but because of the use of an independent chassis coachbuilders could also create bodies to the wishes of the customer (this option disappeard in 1965 when the T-series with monocoque self carrying body was introduced).
The new standard steel saloon replaced the R-type standard steel saloon. It was a more generously sized five-seater saloon with the body manufactured in pressed steel with stressed skin construction. Doors, bonnet and luggage locker lid were of aluminium.
Having a totally new external appearance, although with the traditional radiator grille, the main differences from the R-type were:
-Three inches longer wheelbase
-Lower build without reducing headroom and with an enlarged luggage boot
-Softer suspension with electrically operated control of rear dampers
-Lighter steering and improved braking
-Engine capacity increased to 4887cc, the same size as used in the Bentley R-type Continental, creating a top-speed of 170km/h
-Four-speed automatic gearbox was standard, with ability to select individual ratios if desired
-Power steering was introduced in 1956
The S1 name is actually not correct. The Bentley was simply called 'S' at its introduction. In late 1959 the V8 engine was introduced which made the name S change into S2, in 1962 when the twin headlamps were introduced the name changed into S3. Automatically everyone nowadays refers to the original S as S1.
This particular S1 was build in 1959 and delivered on the 10th of April of that same year to mr. Harold C. Whitman in New York USA.
From 1978 till 2006 the car was owned by mr. or mrs. Hardy and Mr. Arnold Davis (the date of the ownership change is unknown). Mr Davis was a well known New York art dealer/collector.
Having had so few owners the car was in a good shape when we (BRABO) found it in 2006. While starting a restoration on the car the latest owner got interested and bought the car during that proces. This latest owner was a Dutch well known chronometric specialst who could even count the Dutch royal family among his clientele. A craftsman as meticulous as he wanted the car to be perfect, so we made it perfect: Body painted in the current colorscheme (5 layers, 2 clearcoat layers), all new rubbers. Complete interior redone complete with new leather, new laquered wood (12 layers), new carpets. All necessary technique done including suspension, brakes, ignition, fuel system, steeringsystem, the major part of the electric system.
Proveable maintanance since 2010 available.
This beautiful, carefree, very well maintained Bentley S1 has always been a very welcome guest with the Dutch Bentley and Rolls-Royce club and concours d'élegance events in the Netherlands.
€ 69.950,-
Specificaties
| | |
| --- | --- |
| model | |
| SerialNo | B35LGD |
| Mileage | 24700 mls |
| RHD/LHD | Left hand drive |
| Coachbuilder | Crewe |
| Interior & Exterior | |
| Exterior Colour | Smoke green over Velvet green |
| Interior Colour | Spruce |
| Veneer | Burr Walnut |
| | |
| --- | --- |
| extra | |
| Engine | L6 4.887 |
| Engine number | BG17 |
| Matching numbers | Yes |
| Transmission | 4-speed automatic |
| Power steering | Yes |
| Wheels | 15-inch steel with chrome wheelcap |
| White wall tyres | Yes |
| Split bench front seat | Yes |
| Restoration | Yes, 2010 |
1 - 2 van 9
Pagina
U lees momenteel pagina

1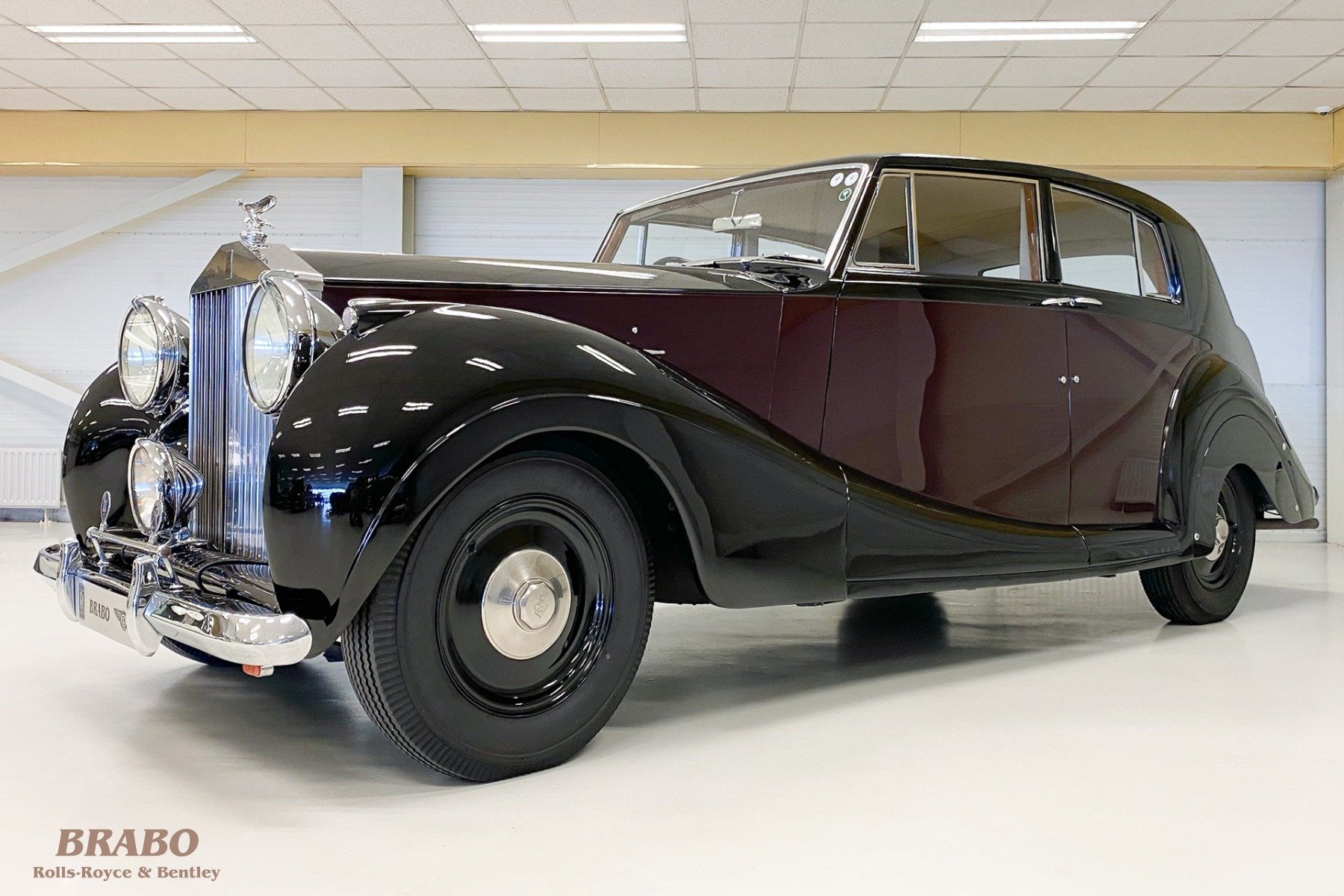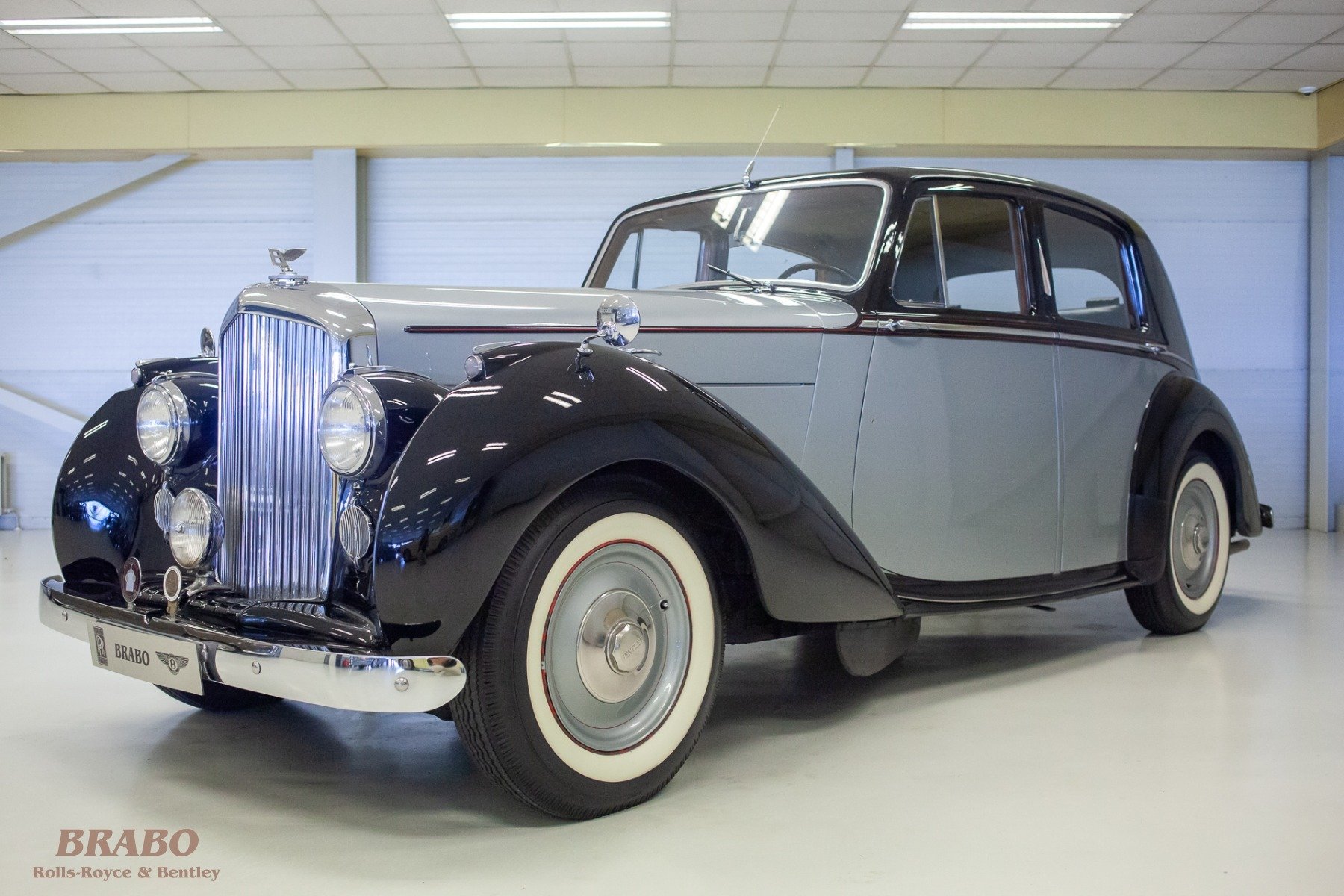 1952
Bentley Mark VI 1952
Bentley Mark VI, 1952, 4.257 ltr, LHD. Finished in two tone Black over Grey with a Grey/Blue leather interior, engine overhauled....
1 - 2 van 9
Pagina
U lees momenteel pagina

1