THIS CAR HAS JUST BEEN SOLD! Please keep an eye on our website for the next Silver Shadow that comes up for sale.
Rolls-Royce Silver Shadow, 1970, LHD. Finished in Green with a Green leather interior.
The Rolls-Royce Silver Shadow is a luxury car that was produced in the United Kingdom in various forms from 1965 to 1980. It was the first Rolls-Royce to leave the factory completly build instead of using coachbuilders. The Silver Shadow was produced from 1965 to 1976, and the Silver Shadow II from 1977 to 1980. The design was a major departure from its predecessor, the Silver Cloud; although several styling cues from the Silver Cloud were modified and preserved, the John Polwhele Blatchley design was the firm's first single bowmodel. Aside from a more modern appearance and construction, the Silver Shadow introduced many new features such as disc brakes rather than drum brakes and independent rear suspension. The car's most innovative feature was a high-pressure hydraulic system with dual-circuit braking and hydraulic self-levelling suspension. Rolls-Royce achieved a high degree of ride quality with this arrangement. 
This particular Silver Shadow stood still for 5 years when it came up for sale. To make this car completely up to date, more than 10,000 euros have been invested in, among other things, 4 overhauled brake calipers at the front and 2 double rear, the hand brake system has also been overhauled and fitted with new pads.
The front wheel bearings have been renewed as well as the steering wheel cover, various steering knuckle covers, steering ball joint adjustment, new front springs and shock absorbers.
New original exhaust with 3 mufflers and stainless steel end piece.
New frame shock absorber rubbers. New stainless steel wiper blades.
New bonnet rubbers. New battery and lots of other little things
The price for this very good looking and driving car with all the technique done and an APK/MOT till July 2022 is at only € 29.500,- very reasonable.
€ 29.500,-
Specifications
| | |
| --- | --- |
| model | |
| SerialNo | SRX7365 |
| RHD/LHD | Left Hand Drive |
| Mileage | 55341 miles |
| interior & extrior | |
| Exterior Colour | Green |
| Interior Colour | Green |
| | |
| --- | --- |
| extra | |
| Airconditioner | Yes |
| Engine | V8 6230 |
| Transmiision | Autiomatic 3 speed |
| Bi-fuel | Yes, petrol / LPG |
Available in our showroom
1952
Bentley Mark VI
Bentley Mark VI, 1952, LHD. Finished in two-tone Midnight Blue over Tudor Grey with a Beige leather interior. Excellent car, restored in 2010....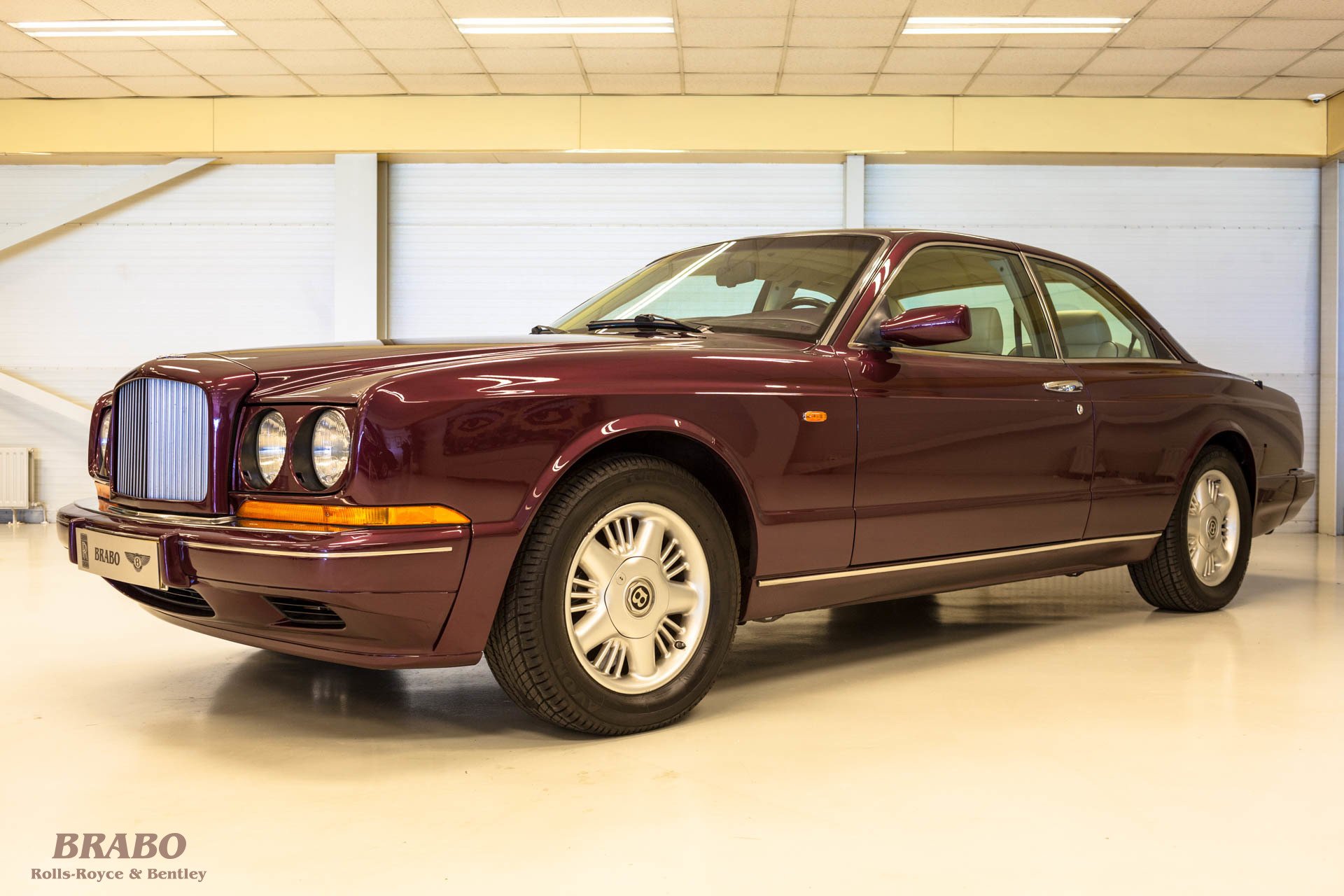 1996
Bentley Continental R
Bentley Continental R, 1996, LHD. Finished in Wildberry with an Oatmeal leather interior with Wildberry piping and Wildberry carpeting...