Bentley Mk VI, 1952, LHD. Finished in two-tone Midnight Blue over Tudor Grey with a Beige leather interior. 
The Mk VI 4-door standard steel sports saloon was the first post-war luxury car from Bentley. Announced in May 1946 and produced from 1946 to 1952 it was also both the first car from Bentley with all-steel coachwork and the first complete car assembled and finished at their factory. These very expensive cars were a genuine success. In 1951 the engine displacement was increased from 4257 cc to 4566 cc  by increasing the bore of the cilinders. By the end of 1952 order-books had shrunk and the Mark VI was replaced by the R-Type. 
This particular Mk VI was first delivered in 1952 to mr. Alfred Garcia in Gibraltar. Mr Garcia lived almost next door to the former dealership. In 1978 mr. Donald Newman bought the car and exported it, after a 5 year stay in France and England, to the USA. In 1987 mr. John Peter Wicker, a real estate broker from Montville, USA bought the car. In 2006 John van der Prijt from Brabo Rolls-Royce & Bentley specialist found the Mk VI in New York and decided to buy it.
After an extensive restoration (consisting of: engine, transmission, brakes body and interior) performed by Brabo this Mk VI received its current Dutch registration. The original color Belco Black is replaced for the current two-tone color scheme Midnight Blue over Tudor Grey (using Bentley colorcodes). Original extras such as: the metal sliding sunroof, the wooden veneered picnic tables, the central placed foglamp, "export type" bumpers and single type exhaust are still available on the car.
The Mk VI has been produced 5205 times of which 1201 with the bigger 4566 cc engine. From these 1201 only 32 have been produced as a lefthand drive, making this particular Mk VI a unique car. Together with the restoration and the condition in whcih this automobile still is, one will not find a better example. Visit our showroom and convince yourself.
Specifications
| | |
| --- | --- |
| model | |
| SerialNo | B484LNZ |
| RHD/LHD | Left Hand Drive |
| Mileage | 79012 km |
| Interior & Exterior | |
| Exterior Colour | 2-tone Midnight Blue over Tudor Grey |
| Interior Colour | Beige |
| | |
| --- | --- |
| extra | |
| Airconditioning | No |
| Sunroof | Yes |
| Engine | L-6 4.566L |
| Transmission | 4-speed manual (steeringcolomnshift) |
Available in our showroom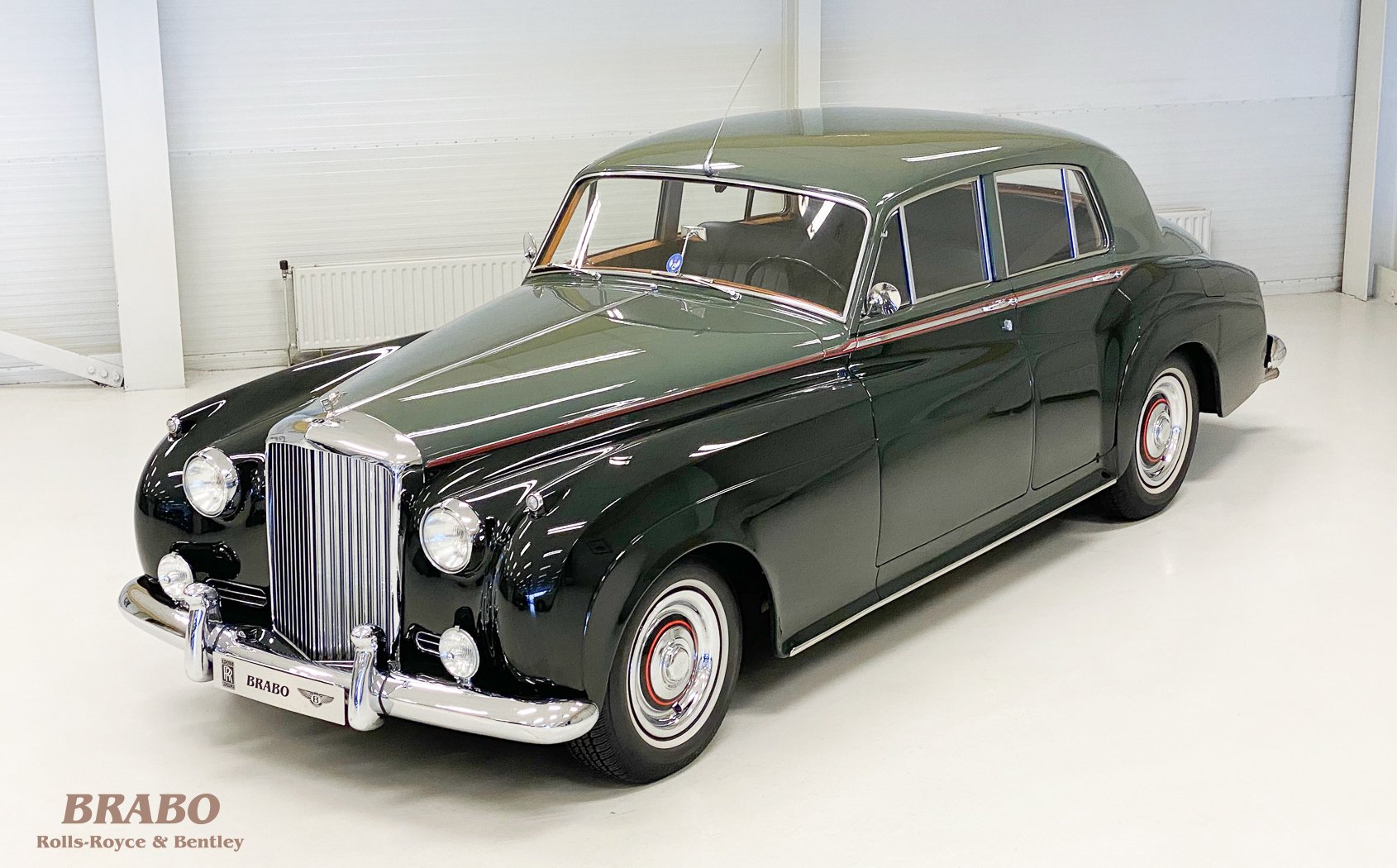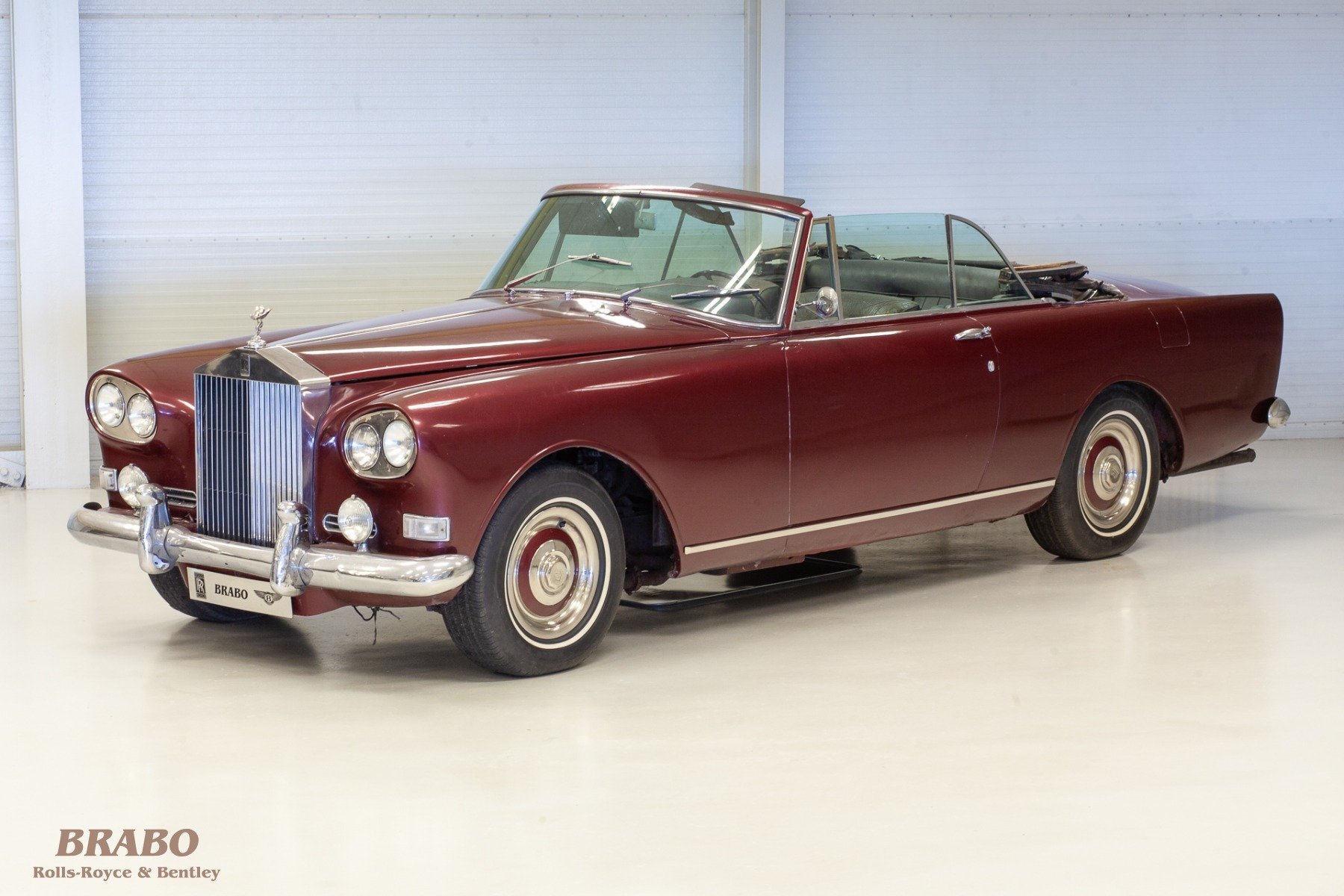 1964
Rolls-Royce Silver Cloud III MPW Drophead Coupé
Barnfind! Rolls-Royce Silver Cloud III MPW drophead coupé Chinese eye, 1964, LHD. Finished in Burgundy Red with a Black leather interior. Absolute original hard-to-find Left Hand Drive Rolls Royce Chinese eye...